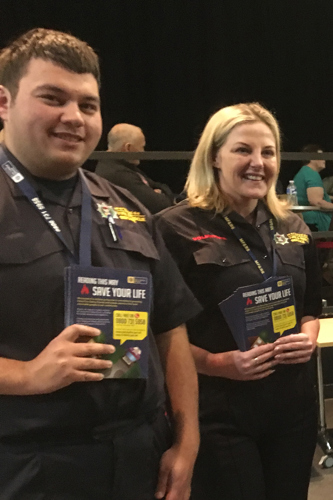 People volunteer for a variety of different reasons, but one thing that unites them all is that they find it challenging and rewarding.
Volunteering with Merseyside Fire and Rescue Service can add a great deal to your life and the lives of those that you help in the community.
It offers the chance to become involved in different activities as well as an opportunity to meet new and like-minded people.
It also gives the chance to try out something different to your 'everyday' job, which may lead on to new career options.
There are a range of volunteering opportunities within MFRS such as:
Attendance at community engagement events/community fun days to engage with members of the public to promote MFRS and its services
Participating in leaflet drops and providing fire safety information
Attending career advice events along with our staff to promote careers within MFRS
Seasonal work leading up to Halloween/Bonfire period to offer support to key members of staff to make communities safer
Engagement with members of the public at local supermarkets and health/community centres to promote the importance of Home Fire Safety Checks
Assisting the Prince's Trust teams and supporting the team leaders in the delivery of the programme
If you would like to volunteer, or know someone you think would be interested, contact us for more information by emailing volunteers@merseyfire.gov.uk and complete a Volunteer Expression of Interest Form.